Hildegaard Link P.E.
co-chair
Hildegaard is an Engineer, Research Scientist and Educator with expertise in Water/Wastewater/Storm Water management, Electric Utility Systems, Energy Efficiency and Urban Infrastructure Resilience. She has demonstrated success in water and energy systems optimization, and is also an accomplished and engaging educator. Hildegard is passionate about resilient systems design, skilled in ArcGIS, Spatial statistics, project management, community outreach and managing union personnel. In addition to her leadership with Resilient Red Hook, she is also on the board of Community Board 6, a active member of the Gowanus Canal Citizen's Advisory Group Land-Use team, and research scientist and lecturer at CUNY. She is currently a Doctoral Candidate- in Urban Systems Resilience.
Gita Nandan r.a. / leed ap
Co-Chair
Ms. Nandan is an architect and educator. She is a founder and principal of the award winning design firm thread collective, llc., an architecture firm that explores the seams between building and landscape, and stitches together the patters of the built environment with its natural and social context. Their philosophy of understanding building and site as an integrated whole, woven with artistic, functional, and financial consideration creates the fabric from which poetic and sustainable architecture and public space emerge. Ms. Nandan believes in sustainability as a holistic and supple design approach, integral to all aspect of design and construction. She is at the forefront of sustainability in New York, having served in various roles, most recently board vice president at GreenHomeNYC; member of the Homes Committee for Urban Green Codes Task Force; and the Building Resiliency Task Force. Gita further puts her beliefs into practice as an architectural educator, currently a visiting assistant professor at Pratt Institute and the School of Visual Arts. Gita received her Master of Architecture from UC Berkeley and is a registered architect in New York and New Jersey, an accredited LEED professional and Enterprise Green Communities Technical Assistant.
Adam Armstrong
musician + Off The Hook blogger
Energy and Transportation sub-committee head
Adam Armstrong is a Red Hook resident, dad, musician and sometimes finds time to write the local blog, "A View From The Hook". After immigrating from Australia with his young family in 2000, falling in love with and buying into Red Hook in 2001, Adam quickly became involved in local issues, including port pollution, waterfront development, quality of life and issues of environmental justice. His activism – through his blog and elsewhere – has helped to bring the first shore-power berth for ocean going ships on the U.S. East Coast to Red Hook. Cruise ships that visit the Brooklyn Cruise terminal at the edge of Red Hook's residential streets will soon be "plugging in" to the city's electric grid instead of idling their extra-dirty diesel engines while in port, thereby removing tons of carcinogenic and asthma causing fumes from Red Hook's air and out of its vulnerable residents' lungs. In 2012, because of this work, Adam was named one of Friends of the Earth's "Faces of Change".
Florence Neal
Exec Director, Kentler Gallery
Economic Diversity, Water sub-committee
Florence moved to Red Hook in 1987 and renovated a neglected 1877 building as part of New York City's Artist Housing Program. She soon founded Kentler International Drawing Space, a non-profit organization that promotes and exhibits contemporary drawing and works on paper by local, national and international artists. Kentler also maintains a popular K.I.D.S. Arts Education program as well as hosts a Red Hook image archive that preserves the history of this waterfront community. Florence previously served for three years as Exhibitions Coordinator at Brooklyn Public Library. As a board member of Groups Against Garbage Sites (G.A.G.S.) and member of the Red Hook Civic Association, she has experience working on issues concerning the residents and businesses of Red Hook.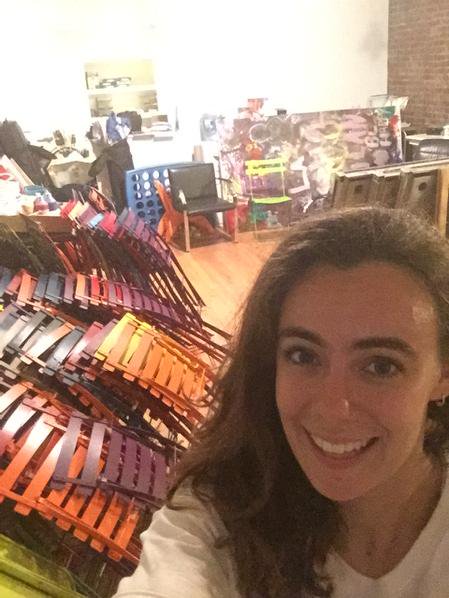 Jesse Solomon
South Brooklyn Industrial Development Corp.
Economic Diversity sub-committee
Jesse represents South Brooklyn Industrial Development Corp on the committee, a local economic development organization working to help Red Hook and South Brooklyn industrial and business sectors thrive. Jesse is the Economic Development Specialist, providing assistance to the business services programs and SBIDC's commercial revitalization project in Red Hook. With a background in community organizing and advocacy, Jesse is passionate about community driven economic development, particularly in the urban context. She now lives in Sunset Park and likes working directly with the businesses in the community. Jesse recently graduated from Coro's 2016 Neighborhood Leadership program.
Jim Tampakis
Marine Spares International
Water, Energy + Transportation sub-committees
Jim is an active local business owner, working in Red Hook for over two decades. Founder of Marine Spares International, an industrial supply company, Jim brings a deep knowledge regarding the maritime industry, local business needs, and a passion for creating resilience in the local economic sector.
Andrea Sansom
resident

Andrea Sansom is a local resident who advocates for affordable and viable National Flood Insurance Program (NFIP) reform. After Super Storm Sandy, it became clear that there are manifold problems and opportunities for improvement within the NFIP including affordability concerns, mitigation incentives, fair payouts post disaster, increasing policy participation, among other policy and claims considerations. Over the past several years, Andrea has worked with local residents, FEMA, local and national advocacy organizations, and City, State and Federal elected officials toward making this program sustainable for our community.
Steve Kondaks
resident
Water sub-committee
Stephen has been advocating for flood protection solutions for Red Hook since Superstorm Sandy. He later helped guide the NYS Community Reconstruction Program (CRP) Committee toward including community-wide flood protection as part of its mission. He's also an active participant in the Gowanus Canal Superfund Community Advisory Group (CAG). In addition to local community efforts, he and his wife, Andrea, have advocated at state and federal levels for creative mitigation solutions for buildings in flood zones with a specific focus on building mitigation as it relates to flood insurance reform. He is a contractor and has completed a resilient retrofit of his 1860's home in Red Hook where he has lived and run a business for 17 years.
Karen Blondel
Fifth Ave Committee,
Economic Diversity, Land-Use Sub-Committee
Karen Dawn Blondel moved to Red Hook Brooklyn in 1982 and became involved with campaigns against waste transfer stations and environmental issues of the times. In 1993 Karen became a first year member of The Red Hook Public Safety Corp (Americorp, Vista) and created resident engagement at local venues like the Red Hook Library and the Justice Center. Karen is a graduate of N.E.W. Non-Traditional Employment for Women and The Joint Urban Manpower Program where she became a CADD Drafter and Designer/Engineer Assistant on infrastructure projects including the rehabilitation of the RFK Bridge in NYC and MTA's flood mitigation and resiliency upgrades in response to Hurricane Sandy.
Victoria Hagman
Realty Collective
Land-Use sub-committee
Victoria Hagman founded Realty Collective in Brooklyn, an area rich in history and architecture, after growing disenchanted with other brokerage models. She chose to model one after her own ideals and interest in shaping Brooklyn's future, while staying connected to its cultural heritage. Victoria is involved with various planning and historic preservation issues in Brooklyn. Her work in real estate has exposed her to the individuals and institutions governing public life in New York City. Her passion for communities and the architecture of Brooklyn have led to her earning a masters degree in Historic Preservation Planning from Pratt while managing her real estate brokerage – no mean feat.
John McGettrick
Civic Association
Economic Diversity sub-committee
John has been a Red Hook resident for 25+ years. He is the Co Chair of the Red Hook Civic Association and a member of the Visitation Church Parish Council, Red Hook Lions, Gowanus Canal Advisory Group (CAG) and friends of P.S. 15. He is a founding member of the Working Families Party, a leader in the effort to block nuclear weapons from being based in NYC, the Project Manager for the development of Anthology Film Archives, and Vice President of Clark Investigations and Security Company. He previously worked in Government at the City and State level
Thaddeus Pawlowski
Center for Resilient Cities and Landscapes at Columbia GSAPP
Water sub-committee head and Land-Use sub-committee
Thaddeus Pawlowski is a Red Hook resident and urban planner and designer who has been working at the forefront of adapting cities to climate change. Working in New York City government since the early 2000s, he has sought to integrate adaptation and resilience into the long term development patterns of the city through the design of projects, policies and programs. After Hurricane Sandy, he worked with the NYC Mayor's Office, setting up disaster recovery programs including the Sandy Design Helpdesk and Resilient Neighborhood studies. He teaches urban design and resilience at Columbia University GSAPP. He has a Masters in Architecture from University of Pennsylvania and was a 2015 Loeb Fellow at Harvard University.
Alex Washburn
DRAW Brooklyn
Land-Use, sub-committee head
Alexandros Washburn is a former Chief Urban Designer of the City of New York, Department of City Planning. An architect who has worked both in the private and public sector, he served as Environment and Public Works Advisor to US Senator Daniel Patrick Moynihan, then as President of the Pennsylvania Station Redevelopment Corporation, and then partner of W Architecture and Landscape Architecture LLC, where he won national awards in urban design, architecture and landscape architecture before joining the Bloomberg Administration in his current position. Alex lives with his family in Red Hook, Brooklyn and is the author of The Nature of Urban Design: A New York Perspective on Resilience and the editor of Casebook in Real Estate Finance and Development.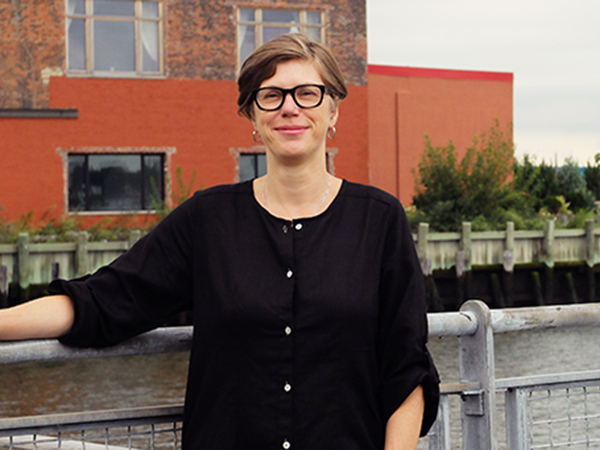 Allison Reeves R.A
Shared Space / raDesign
Vision Red Hook, sub-committee head

Allison Reeves is a Red Hook resident, small business owner and Architect. She owns and operates SHARED Brooklyn, a coworking space in Red Hook for creative professionals. She also has her own Architecture practice, arDesign. She has served on Community Board 6 Landmarks/Land use committee for over 5 years where she tries to stop inappropriate variances or other land uses in Red Hook and surrounding neighborhoods. She has been active in various Red Hook community organizations and advocacy efforts for over 18 years, including the Oxford Nursing home and others. Her dream is to see Red Hook thrive as a leader in Innovative Design and Technologies. Allison is passionate about Red Hook and is committed to helping the community prepare for an innovative, sustainable, equitable and inclusive future for all residents and businesses.
Ahmed ElHusseiny
AE Superlab
Energy + Transportation sub-committee

Ahmed ElHusseiny is the founder and principal of AE Superlab, a collaborative design firm operating at the intersection of art, architecture, engineering and technology. He works and lives in Red Hook Brooklyn. Prior to founding AE Superlab, Ahmed was a Senior Designer and Senior Associate Principal at Kohn Pedersen Fox Associates, where he was responsible for the design and development of a broad range of mixed use, commercial, retail, and residential projects throughout Europe, Asia, and the Middle East. Key projects include Parc Du Millenaire Buildings 3 and 4 in Paris, Qiantan Center in Shanghai, Forum 66 Hang Lung Plaza in Shenyang, the H Residences in Cairo, as well as unbuilt proposals for the supertall Tower 111 in Dubai and LG headquarters in New Jersey. Ahmed received his Masters Degree in Architecture from the Massachusetts Institute of Technology (MIT) where his studies focused on the interplay of architecture, technology, and narrative storytelling.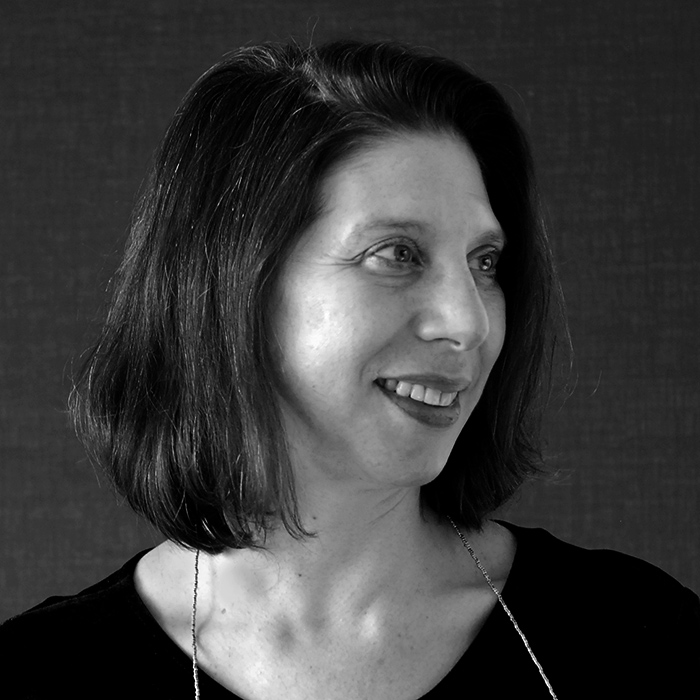 Deborah Gans
GANS Studio
Land-Use sub-committee
Founder of GANS Studio, located in Red Hook, Ms. Gans has had an extension career in architecture and planning, advocating for resilience throughout her work. Fellow of the American Institute of Architects and recipient of their 2014 New York State Educator Award; publications include the Le Corbusier Guide, which has been translated into four languages, as well as many essays on Le Corbusier and writings on urbanism and ecology such as Extreme Sites: Greening the Brownfield and The Organic Approach, which she edited with fellow faculty member Zehra Kuz; architectural practice, Gans studio, is a Design Excellence Firm of the City of New York, with work that has been exhibited at the Guggenheim and the Venice Biennale; has served as undergraduate department chair.
Laura Harmon
LFHSTUDIO
Land-Use sub-committee

Laura Harmon is a landscape architect based in Brooklyn, NY. Laura was born in Alabama and grew up in North Carolina. From an early age she has been interested in putting together her environment, whether it was a collection of pottery in her room, or a garden space. In an effort to combine her interests, Laura then earned a degree of Master of Landscape Architecture from the Harvard Graduate School of Design. In 2012 she started her own firm, LFHSTUDIO, where she now creates outdoor environments on a larger scale
Sophia Berin
Hunter College
RRH intern

Sophia Berin is an undergraduate student in her third year at Hunter College's Macaulay Honors College. She is pursuing a double major in Urban Studies and Sociology. Her interests span the topics of resilience optimization, sustainable design, and environmental justice. Last year, Sophia worked with civil engineering students at Columbia Secondary School, empowering them to design plausible yet futuristic cities for the national Future City competition. She was ecstatic when her students won statewide recognition and proceeded to nationals in D.C. Sophia enjoys beekeeping and fencing in her free time.